News and Updates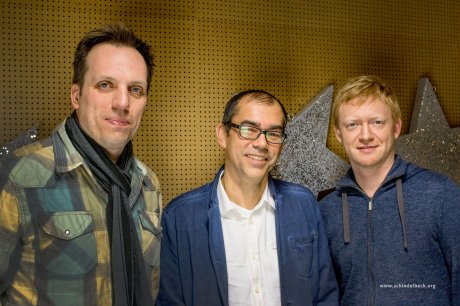 My group Chamber 3, with my friends from Germany (Christian Eckert – guitar, Steffen Weber – sax) and Phil Sparks, will be performing a series of dates in late-July/early-August.
Hope to see you there.
Thursday, July 28: Triple Door Musicquarium, 9:00pm
216 Union Street, Seattle, 206-838-4333
Friday, July 29: Bellevue 6th Street Fair, 10:30am – Noon
NE 6th Street and 106th Avenue NE, Downtown Bellevue
Friday, July 29: The Latona Pub, 5:00pm
6423 Latona Ave NE, Seattle
Saturday, July 30: Scotch and Vine, 8:00pm
Chamber 3 performing with Jose Gonzales
22341 Marine View Dr S, Des Moines, WA
August 1 – 2: Studio Recording
Wednesday, August 3: Ted Brown Music, 6:00pm
6228 Tacoma Mall Blvd, Tacoma, WA 98409
Thursday, August 4: Piccola Cellars, 7:30pm
112 West 2nd Street, North Bend, WA 98045
Friday, August 5: Edison City Ale House, 8:00pm
Chamber 3 performing with Kareem Kandi
5602 S Lawrence St, Tacoma, WA
Saturday, August 6: Tula's Jazz Club, 7:30pm
2214 Second Avenue, Seattle, WA
I had a blast performing for two nights with guitar Mike Stern … first we did the headlining concert at the 2016 Ballard Jazz Festival then we headed up for a Sunday matinee performance in Bellingham. I was definitely a "bucket-list" gig for me having seen Mike Stern perform at the 55 Bar in NYC when I visited in the Summer of 1991.
Check out the Music Calendar for more up-coming shows!
POSTED ON February 05, 2016
Got back from a short tour with Danny Newcomb and the Sugarmakers and then did a quick morning show spot on KING 5's New Day Northwest.
I've had the pleasure of doing a couple of commercial spots recently … one of which is currently on the air for the Olive Garden. I think the drums really make this spot work …
POSTED ON December 18, 2014
After the new year I'll be headed to Germany for a 10 day tour with my bandmates in Chamber 3.
Our new CD, Grassroots, will be released on OA2 Records on January 20th.
More more information, visit http://chamber3.net
UP-COMING CHAMBER 3 TOUR DATES:
9 January: Birdland '59, Ettlingen
10 January: House Concert
11 January: Jazzkeller, Frankfurt
12 January: Radio Interview, Mannheim
13 January: Klapsmuhl IG-Jazz, Mannheim
14 January: TBA, Baden Baden
15 January: Jazzkeller, Frankfurt
16 January: Salon de Jazz, Koln
18 January: Aubergine, Neckargemünd
POSTED ON December 18, 2014
Over the past few years a number of my tunes have been featured as bumper-music (short music interludes between stories) on NPR's Morning Edition.
My wife came home last week and told me she heard a couple of my tunes while driving in the car that day. Upon further investigation, turns about I've had a number of plays this year … mainly after sobering stories about Iran and Afghanistan.
POSTED ON August 20, 2014
While I'm working on a new site … here are some videos!
This is a performance of Ridgecrest on The Seattle Channel. This song is based on the chord changes to Thelonious Monk's Green Chimneys. I read somewhere that Green Chimneys was the name of the school his daughter attended so I named to after the school my daughter attends.
POSTED ON August 20, 2014
I'm awaiting the call to do this before a Seattle Sounders match … anyway, an old video featuring the closing number from one of my  Brotherhood of the Drum performances. My good friend (and usually a drummer) Bill Rieflin is playing bass.
POSTED ON August 20, 2014
POSTED ON August 20, 2014
way back when … there was an Origin Records commercial.